Connected Action Commons
Un reporte visual e innovador de las actividades de la ECF
: http://connected-action-impact.culturalfoundation.eu/
---
Connected Action for the Commons is a network and action research programme developed by the European Cultural Foundation in 2015 and it's aimed to become an opportunity for Europeans to apply for research and develop grants in the field of Culture and Social Innovation.
In 2015 ECF contacted InViable, our previous company, asking for a new way to communicate the annual report of the "Connected Action for the Commons" initiative.
The field of this project is the complex matter of measuring and explaining cultural innovation projects: The main results of these kinds of programs are mainly intangible and the mere economic balance results inappropriate to communicate the achievements.
The making of
The project evolved from our preliminary sketches in a co-design process that involved several iterations with the client and the other stakeholders. Their goals wanted to visualize what each participant has done, how they have collaborated and how the network has grown over time.
A growing Community
We explored several ways for showing the network activity. The main visualization is aimed to illustrate a growing community of connected people and institutions. The community circular diagram shows an inner circle of six partner institutions surrounded by two profiles of participants: "Grantees" – people who obtained a grant and have developed a project – and "Idea Makers" – participants in one of the annual "idea maker camps" who have collaborated in one or more Grantee's project.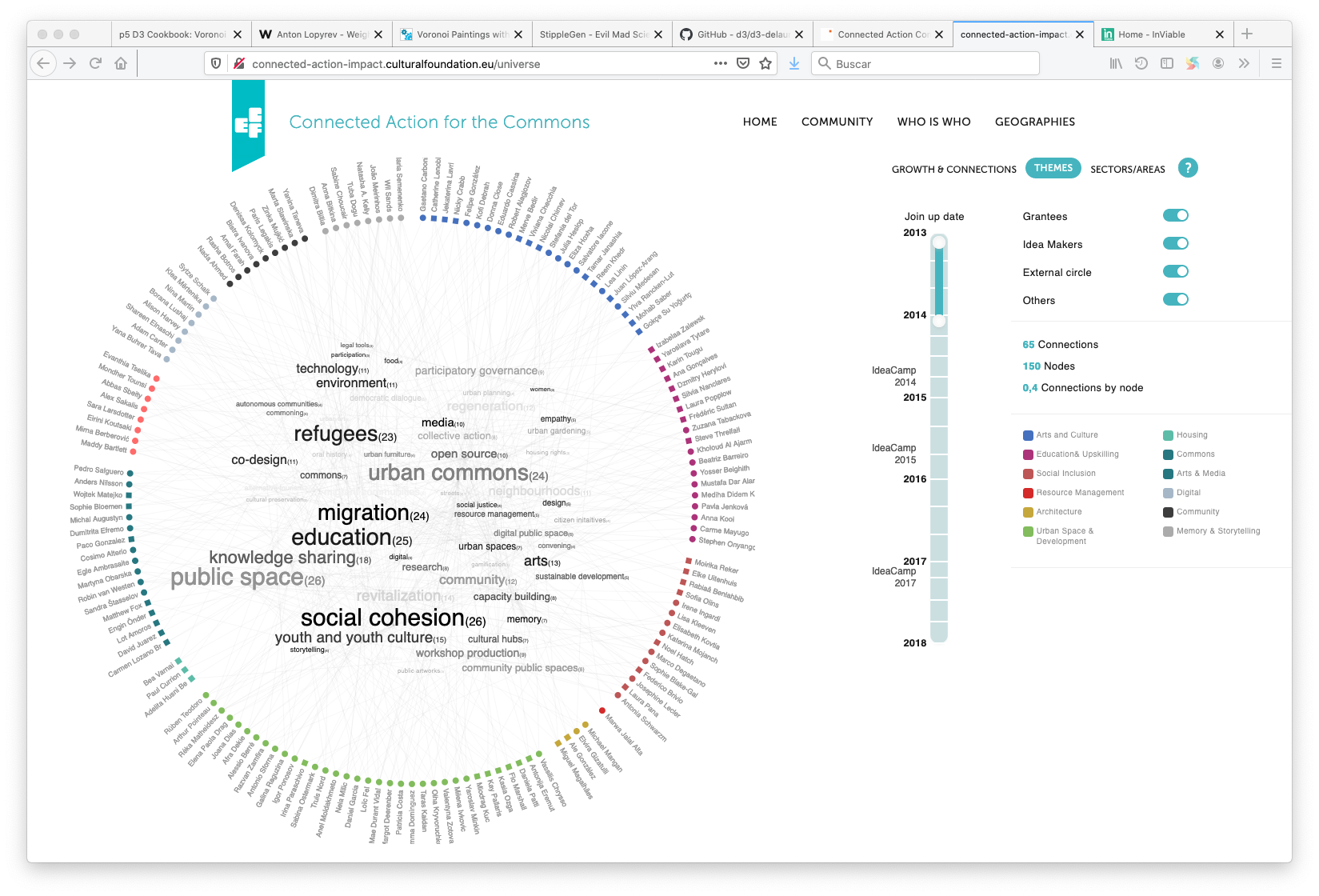 A third external circle shows the connections with other people and institutions who have collaborate with the network even without been formally involved.
---
A collaborative and sustainable data architecture
The overall communication strategy relies on detailed information on every actor's activities. One of the main challenge of our visualization effort was to find an efficient solution for the back end. We soon realized that a centralized model would have been unsustainable in terms of resources required to keep the information on display updated.
The solution we suggested for this project is Airtable, an easy flexible and collaborative ways to work with database through a spreadsheet-like interface.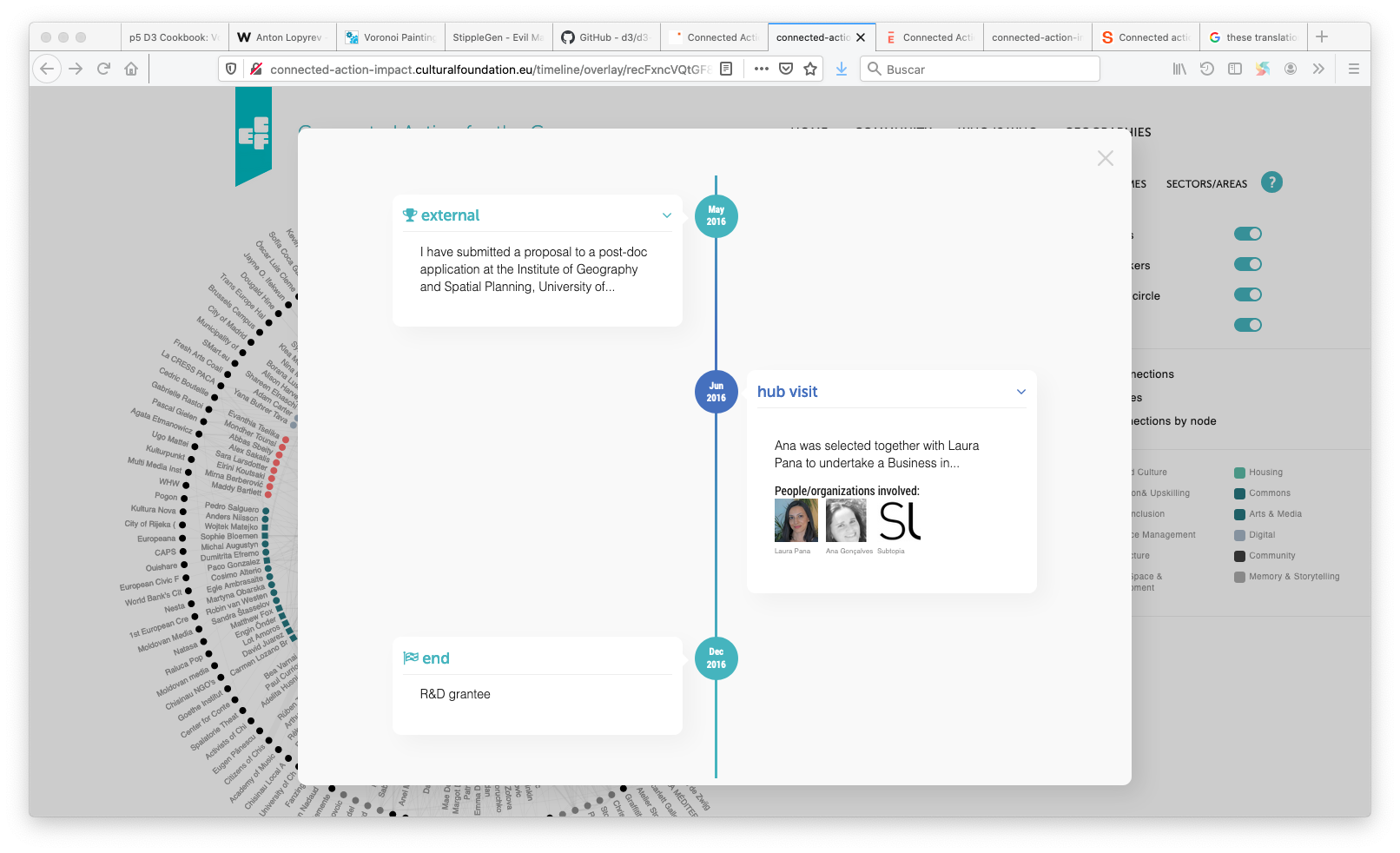 A personal timeline.
ECF agrees to adopt Airtable not only as Content Management solution for the web, but as the main tool of internal reporting. Every Grantee was asked to keep updated it's own record by tracking meeting, encounters, trips and everything related with the development of the funded project.
This information is showed on personal timelines, aggregated in the connection's cycle and referenced on a "geographies" map.

Geographies.
---